Our Team
We are a group of scientists, practitioners, communicators and educators who are passionate about space and the contributions that space education can bring to young people. Scroll down to know more about us!
We are an ambitious and innovative university that was ranked 5th amongst UK universities in the 2014 Research Excellence Framework for quality and 2nd for impact.
Driven by creativity and curiosity, we strive to fulfil our social, cultural and economic obligations to Cardiff, Wales, and the world. We work closely with schools and colleges to support young people's learning so that they can achieve their potential. Thanks to our strategic partnerships with secondary schools, we run science and technology activities for schools that reach over 28,000 people.
For more information click here: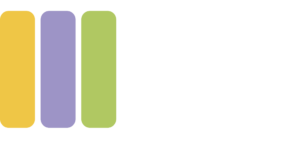 Science Made Simple (SMS) is an award-winning STEM outreach company based in Wales, UK with a track record of inspiring the next generation of scientists and engineers, and working as a bridge between researchers and the public. Our specialised science communication services reach 60,000 people a year in schools, festivals, and learning outside the classroom, providing public engagement experiences which help to break down barriers between formal learning and day-to-day living. We aim to bring science and engineering to all people, regardless of background.
For more information click here.
PSIQUADRO is a nonprofit enterprise established in 2002. We aim at developing public engagement actions focused on science and research through events, outreach activities and creative science communication formats. We address different target groups ranging from students to citizens, policy makers and other social actors, contributing to make cities, science museums, science centers, schools and research communities all over Italy.
Over the last 15 years we have established a wide set of collaborations with national and international research institutions and cultural bodies, such as the Ministry for Education, University and Research, the Italian National Institute for Nuclear Physics (INFN), the National Institute for Astrophysics (INAF) or the Italian Space Agency (ASI).
For more information click here.
Planetarium opened in 1989 and is the largest planetarium in the Nordic countries. We are situated in the center of Copenhagen with the biggest dome theater in north of Europe and prize-winning exhibitions.
Our purpose is to communicate astronomy, astrophysics, spaceflight and space technology to a wider public through hands-on workshops, guided tours, science shows, movies and talks in the dome theater, our exhibitions and at science fairs.
Every year we welcome 145,000 visitors, with about 20,000 of these being school children. We offer annual teacher trainings and have 5 different types of school programs.
For more information click here.
We are a non-profit institution dedicated to the outreach and science education, with a great focus in astronomy. Our mission is to promote innovation and development in education, in a student-centered approach that follows the evolution of society and motivates students in the search for knowledge.
We highlight interdisciplinarity, inquiry-based learning and integration of ICT in the school culture for the development of the 21st century skills in education. We believe that schools should be open to community, acting as open ecosystems of learning and meeting local needs.  We offer astronomy outreach sessions and national and international teacher training sessions in the framework of the projects we are part of.
For more information click here.
Explorer Dome is a science outreach SME based in the South West of the UK. We were established in 1998 and reach out to 50,000 children and adults across the UK every year, providing exciting, engaging and positive experiences with space sciences for all.
Our shows and workshops stimulate curiosity, encourage scientific thinking and skills, and allow for awe-and-wonder connections with space sciences and the natural world, to encourage a passion for science learning and nurture a growing identity with STEM.
For more information click here.
We are an international community of public engagement professionals, science festival and science event organisers. Our association comprises about 100 members, including universities, science festival organisations, science centres and museums, municipalities and NGO's.
We have developed from a knowledge-sharing platform for European science festivals to a collaborative community of public engagement professionals, developing and testing new formats of science communication, building relationships with researchers, policy-makers and stakeholders from scientific institutions, higher education institutions, municipalities and regions. Our members have developed innovative forms of public engagement activities and formats, such as science parliaments, hackathons, innovation labs, science picnics, citizen science projects or researcher's nights.
For more information click here.
EIT Climate-KIC is a knowledge and innovation community established and funded by the European Institute of Innovation and Technology (EIT) in 2010. Our purpose is to tackle climate change through innovation. We are Europe's largest public-private partnership with this purpose: a growing pan-European community of diverse organisations united by a commitment to direct the power of creativity and human ingenuity at the climate change challenge.
We bring together large and small companies, scientific institutions and universities, city authorities and other public bodies, start-ups, and students. With over 350 formal organisational partners from across 25 countries, we work on innovation to mitigate climate change and to adapt to its unavoidable impacts.
For more information click here.