Personal Profile –
Sam Shingles
Who are you and what do you do?
My name is Sam and I studied Physics with Planetary Science when I was at the University of Leicester. During this time I got the bug for sharing all that was great about science and space with others and inspiring younger generations to become interested in these topics. This took me on a journey of science communication and public engagement, trying to break down complex science into accessible activities and content. I worked at places like the National Space Centre delivering activities that would fascinate visitors about the wonders of space, I travelled out to Malta to help deliver the annual science festival and encourage science engagement in the country. This has led me to where I am now, an Events and Communications Assistant at Sense about Science, an independent charity that promotes the public interest in sound science and evidence. I have moved away from space…for now to help deliver events and programmes that aim to raise the standard of evidence in public life and equip members of the public to ask the right questions about the claims they see in their lives.
What is a normal day for you like?
It can be quite varied at the moment! So some days I start by taking a look at the news to see if there is anything that might not have been based on correct evidence or claims being made that don't have any data behind them. Then the rest of the day is a mix of helping to organise public engagement events, events such as workshops with a mix of panellists, like MPs to journalists and experienced researchers to provide early career researchers the skills to stand up for science and be empowered to share their work with the public and policymakers. So this involves quite a lot of organising to get the participants to attend, reaching out to potential speakers, briefing the speakers and then running the event on the day. Other things I do is write newsletters for the organisation to share our work with wider networks and monitor social media for any interesting articles or posts for us to comment on.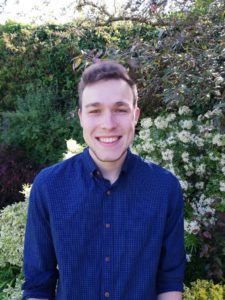 What is your favourite thing about the subject you study/your job? 
When I was studying I just loved that each day you would learn something new. When I was getting involved in more research projects I really liked that there were so many unknowns to solve in space, and I was trying to work out how planets formed, still something that is not a fully understood concept. It felt like a puzzle and you were trying to solve it which was really enjoyable. 
I love that through public engagement and science communication you can inspire new generations to become interested in science. The ability to also empower communities to understand topics that will allow them to make their lives better and make informed decisions is greatly rewarding.
When did you know you wanted to pursue a career in the space sector? 
When I was younger I was never very good at science and maths at school but I was fascinated with any TV programme about science, especially space. I would listen to all these amazing facts they would share and pictures from space, some captured by the Hubble Space Telescope, I would be in awe. I wanted to learn all these facts so I decided to work extra hard on improving my maths and one day in my GCSEs it all clicked and that's when I really felt that I could go on and study about space at university. It was at university that I wanted to try and encourage others to take up an interest in space and like those people on TV did for me, inspire them to feel they can become scientists.
What did you study at school? 
At A-Level, I studied Physics, Maths and Geology! Geology was really interesting as it had aspects of all sciences, it was great to see how they linked up and was one of the reasons why I wanted to study planetary science.
What has your journey so far been like?
Its okay to not know exactly what you want to do at all stages of your life, I know im not one hundred percent certain about what the next steps are, I just want to use my science knowledge to make a difference. I know that I find helping people understand the basics behind complex topics very rewarding and took me down the journey of helping GCSE Maths students achieve their target grades, to showcasing the wonders of space to visitors at the National Space Centre, to now being involved in helping both the public and researchers get involved in asking for evidence and policy discussions. I have moved away from the space sector for the moment but am excited to see where this new avenue takes me.
What advice would you give to your younger-self?
To be confident and take every opportunity that comes your way, you will learn so much from these experiences and grow. I would also say if you really have a dream, never give up on it no matter how windy or uncertain that road might be and don't be afraid of those new directions and challenges that come from this!