Personal Profile – Éle Donegan
Who are you and what do you do?
My name is Éle Donegan, I am 19 years old and I am currently on a gap year between my A-Levels and starting my degree at Yale University. I work as an intern for Paul Roche of Cardiff University and I create educational resources on planetary science, focusing on impact events, for Europlanet and Down2Earth projects. I am swimmer and have represented both Ireland and Ulster and I am currently training with the hope of qualifying for the Commonwealth Games this summer. I am also a volunteer and campaigner with Homeless Period Belfast, an organisation which successfully lobbied the Northern Irish Executive to pass legislation providing free period products in all public buildings.
What is a normal day for you like?
(I love a schedule; it works for me but I know this sort of regimented routine isn't for everyone!)
My mornings are usually the same
4.45am: alarm goes for swimming
6-8am: swimming session (I have 8/9 swimming sessions a week and 3 gym sessions)
9:30-11:30am: check emails and start intern work
11:30am-12pm: usually a caffeine break (love coffee but have been of a matcha kick recently),I might quickly phone or FaceTime a friend
12-2pm: more intern work
2pm: lunch break (try and get outside if the Northern Irish weather permits!)
My afternoons/evenings vary. Some days I have a second swimming session or I have a gym session. On days I don't train in the afternoon, I either work as a swimming teacher, volunteer with HPB if there are donations needing packed/transported or I tutor GCSE maths. Or I see friends (I promise I do have a social life!)
9:30pm: read and sleep (early to bed is the only way the 4:45am start is doable!)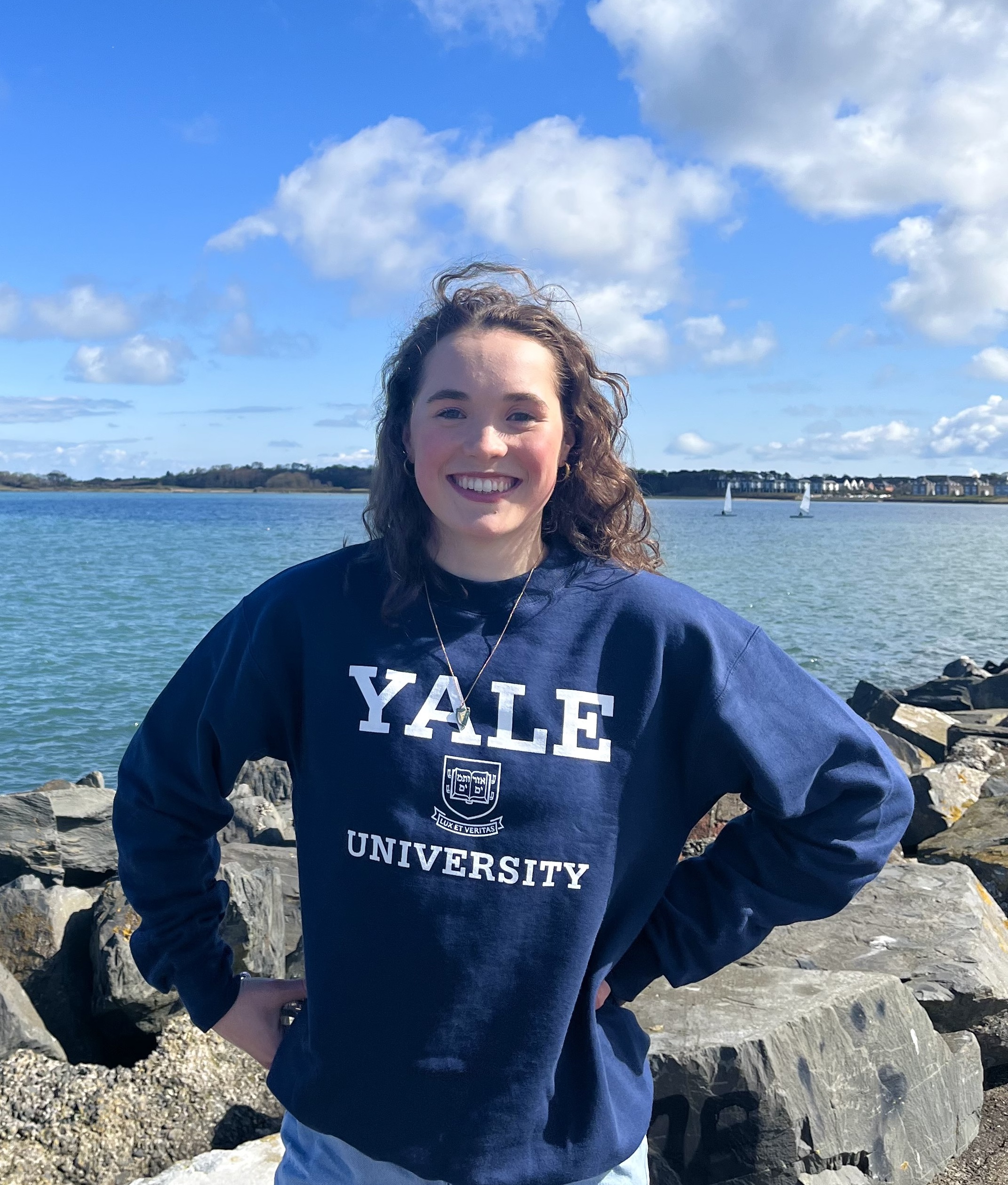 What is your favourite thing about the subject you study/your job? 
Combining creativity and science. Before starting work with Paul Roche at the University of Cardiff, I never considered myself to be a particularly creative person. However, through this work, I have really tapped into my creative side and learnt the importance of a creative vision in STEM. Of course, creativity is important when trying to create engaging resources for students, but I have also seen how integral creativity is to scientific progression: the ability to ask questions and to approach problems in new ways.
I also love going deeper into topics that we very briefly covered in school. Astrophysics and space sciences were not a huge part of the curriculum, but now I get to explore really interesting topics like mass extinctions, micrometeorites and planetary defence systems. I think that's pretty cool.
When did you know you wanted to pursue a career in the space sector? 
From a young age I enjoyed Maths in school, it was something that made sense to me and I would say a love of Maths was my gateway to Physics. In terms of wanting to pursue a career in STEM I think my work experience was pivotal as it was the first time I was exposed to what a STEM career could look like, outside of my ideas of teaching or engineering. When I spent some time in Queens University (QUB) I would listen to debates amongst colleagues about topics like the formation of the solar system and then turn around and hear details of an expedition abroad to conduct research and experiments. It seemed like a career full of opportunity for continual learning but also for excitement.
Outside of school and work experience, I have to say that books and movies have been very influential: I read books about figures in space exploration: astronauts like Chris Hadfield and Tim Peak; scientists like Katherine Johnson, Dorothy Vaughan, and Mary Jackson (Hidden Figures women); and astrophysicists like Neil De Grasse Tyson. As I got older I ventured into reading more theory so I have read a lot of Feynman, whether that be his biography, '6 Easy Pieces' or watching his lectures. And I think most young people interested in STEM have read Stephen Hawking's 'A Brief History of Time and Space', but it did blow my mind at 15 and made me want to work in a field where I could tackle such existential questions in a practical way.
What did you study at school? 
I studied Maths, Further Maths, Physics and History for A-Level.
What has your journey so far been like?
Pretty incredible!
Even taking part in this project is quite surreal as this is the exact thing I would have wanted to watch or listen to a few years ago. I am incredibly grateful for the opportunities I have had so far, but even more so for the people I have worked with and gotten to know. I truly hope my journey does not end any time soon as it would be great to actually meet these people in person! So far my whole journey working in STEM has been virtual/throughout covid!
What advice would you give to your younger-self?
To my younger self I would say to reach out to all those people that you look up to and don't be afraid to ask questions. If you want to be where they are, the first step is finding out how they got there.
And to aim high. I think as a young woman from Northern Ireland, it would be keeping with my culture to sell myself short (Northern Irish humour is almost solely self-deprecating). But regardless of background, I now know that if you have passion and work ethic, you can make an impact, especially with something you care about.
So I would tell her to ask questions and aim high. What's the worst that can happen?